Angel Hinzo
What matters to Angel?
Quick Summary
Documenting Native American historical narratives.
As a U.S. history undergraduate student at UC San Diego studying the current literature – or lack thereof – on Native American boarding school alums, their narratives and histories, Angel Hinzo hadn't thought about continuing past a bachelor's degree. But her mentor saw that she was leaning toward historical research, and encouraged Hinzo to consider graduate school, particularly the Native American Studies (NAS) program at UC Davis. She was accepted into the program, and definitively made up her mind to attend once she toured the campus, explored university resources such as Shields Library, and met with faculty, staff, and other prospective NAS students. "It seemed really welcoming," she says. "It sealed the deal!"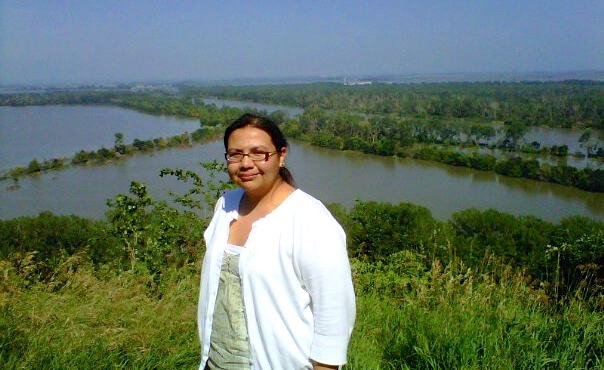 ​Hinzo specializes in history and federal Indian policy from mid-19th century to the present. Her dissertation is a historical narrative of the Winnebago Tribe of Nebraska and Ho-Chunk Nation of Wisconsin that focuses on the post-WWII era, specifically 1940-1980.
Hinzo's focus, and her designated emphasis (DE) in feminist research and theory, are bolstered by the strong interdisciplinary emphasis of the NAS department which underlies the mission of UC Davis. NAS faculty members draw from a variety of backgrounds when engaging with Native American theory, such as linguistics, anthropology, history, literature and musicology. "Engaging with other fields that still fit within my studies has definitely helped my work," Hinzo says. "Other disciplines have opened up the diversity of classes that I've been able to take."
Other significant opportunities for engaging with a variety of departments and programs have been the Annual Native American Studies Graduate Student Symposium and the Annual UC Davis Interdisciplinary Graduate and Professional Student Symposium (IGPS). The Annual Native American Studies Graduate Student Symposium is in its fourth year and Hinzo has been part of the planning committee for the past three years. She is also currently part of the planning committee for IGPS which is scheduled to take place April 2 - 3, 2015. "I first presented at IGPS in my second year of grad school and it was a memorable event. IGPS is a great opportunity to share research across campus and I encourage everyone to apply before finishing their program. I'm glad to be a part of the planning process this year."
Hinzo, who is enrolled in the Winnebago Tribe of Nebraska, felt she had a personal stake and potential contribution. "I realized I wasn't seeing a lot of work being produced by Winnebago/Ho-Chunk academics," she explains. "Since beginning the program, I've actually met Winnebago/Ho-Chunk academics based in institutions. I wanted to add a voice that is still missing from academia."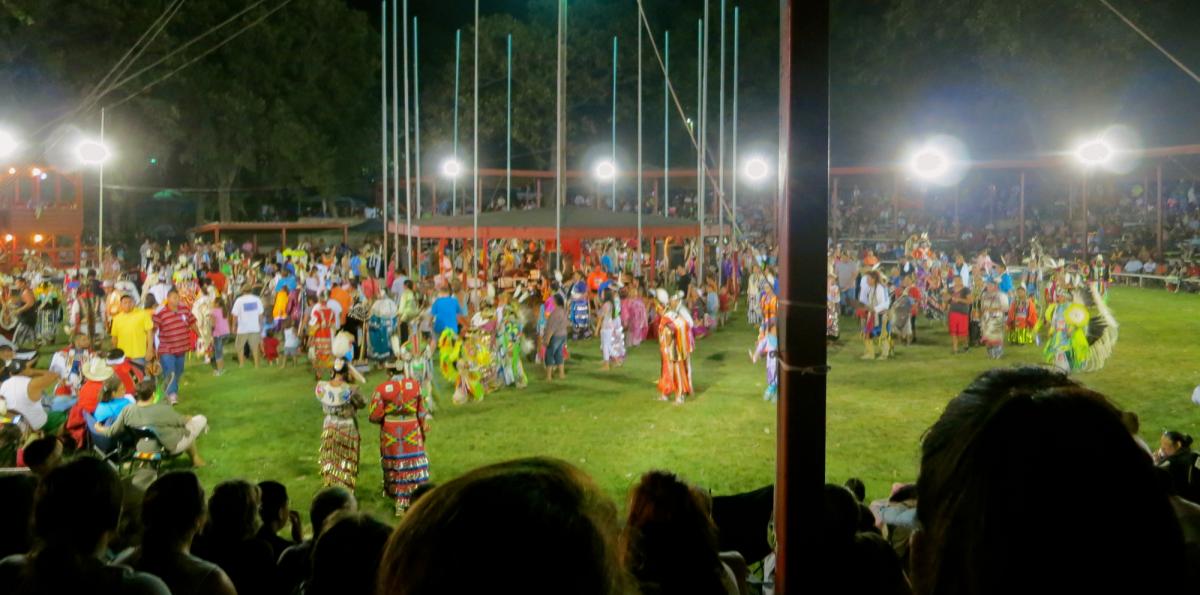 One element she is concentrating on are culturally significant activities and events that represent the tribes and communities but are not being recorded in written works. "How the community remembers different events and how they're presented is different," she explains. One example is the Winnebago tribe's annual memorial powwow and celebration, which honors veterans and people in service and their sacrifices, that has taken place at the end of July for more than 100 years. "It's a big event with a lot of preparation throughout the year," she says. "The celebration keeps the memory alive, and it says a lot about the importance of history to people and how it affects them today. But you wouldn't even know about this event unless you were in the region."
Because her research is focused in other parts of the country, Hinzo is grateful to have financial support through Graduate Studies and the NAS department. "It could get very expensive because of travel!" she says. Graduate Studies gave her a conference travel award one year which allowed her to travel to Connecticut to attend the Native American and Indigenous Studies Association's annual conference. She was also able to visit the main archival locations for the basis of her research located at National Archives and Records Administration in Kansas City, Missouri, and the National Archives and Records Administration in Chicago.
As a first-generation college student in her family with few academic role models, Hinzo has depended on the support received from workshops and peers who preceded her on how to navigate the variety and vagaries of the system. As a 2013-2014 fellow in the Professors For The Future program, Hinzo gained even greater opportunities to interact with people from other disciplines. Her experience with the GradPathways workshops – with topics such as how to facilitate a successful job search – has also been fruitful. "I feel more comfortable asking questions when something comes up and there are a lot of resources available" she says.
Just as she did when she took the tour that "sealed the deal" of her acceptance, Hinzo still enjoys the geography and beauty of the campus, and she feels lucky to have such supportive relationships in her department. Hinzo believes these programs helped develop her skills for her current position as Graduate Student Assistant to the Dean and to the Chancellor. In this position, Hinzo advocated and represented graduate students in a number of different spaces while connecting students to resources on campus. "I'm glad I had the opportunity to both teach and be involved in academic administration during my time in my program. UC Davis has really allowed me to gain a large breadth of experience."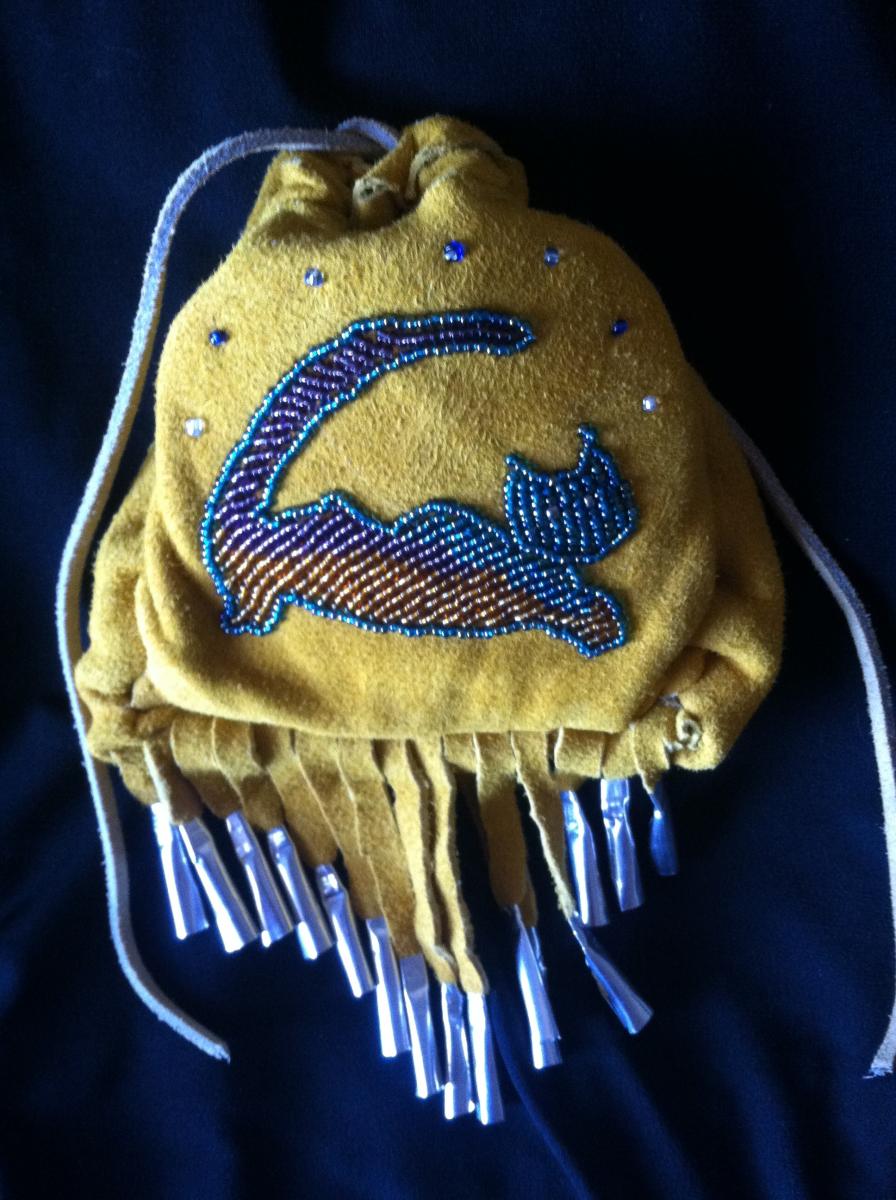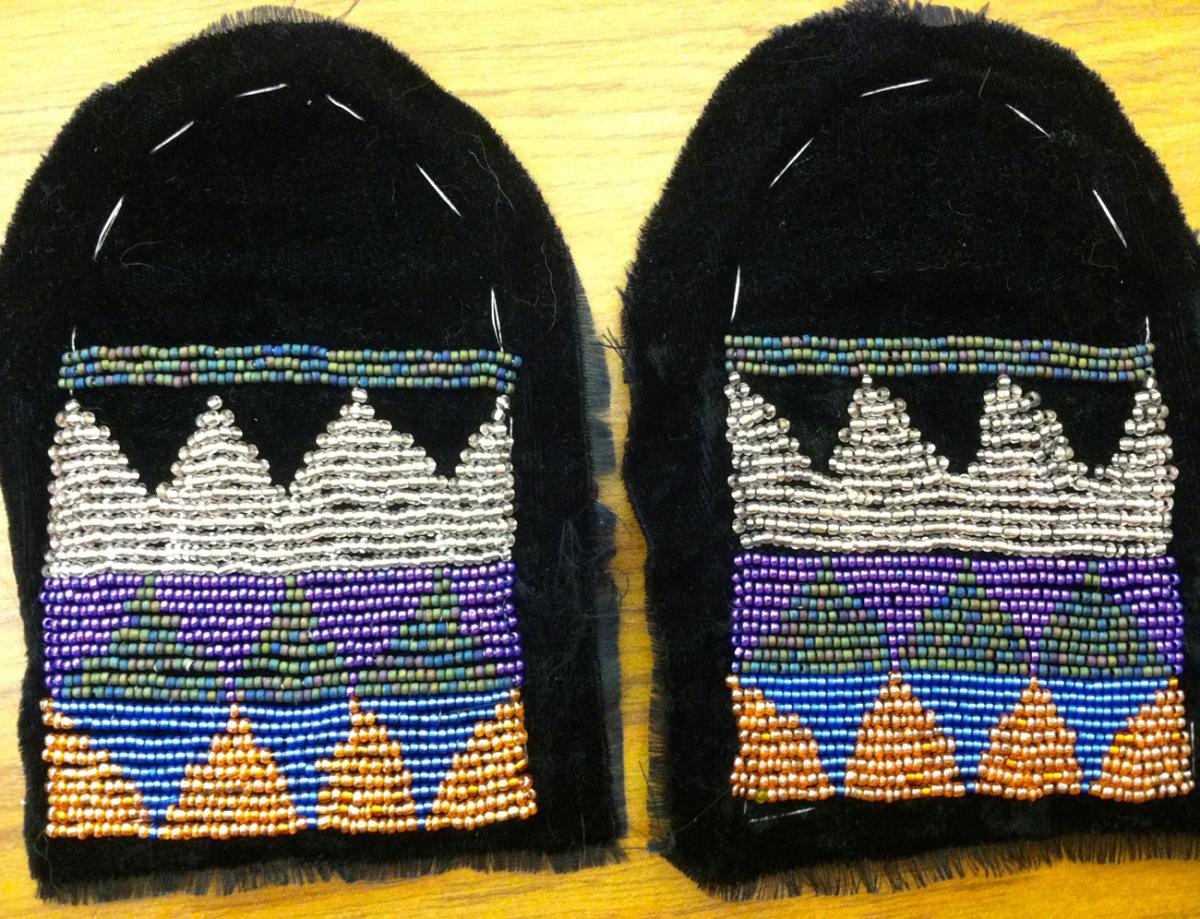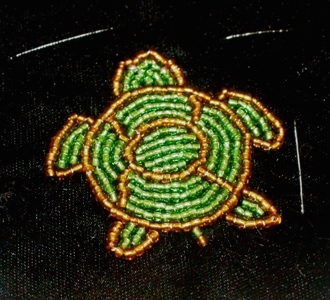 Samples of Hinzo's bead work: The turtle became a pin for a friend. The vamps (moccasin tops) are part of Walking With Our Sisters, a commemorative art installation for missing and murdered Indigenous women in Canada and the United States. The Water Spirit Pouch was a gift for her great uncle. It is hand sewn and beaded with the Ho-Chunk water spirit underwater panther and seven beads to represent seven generations.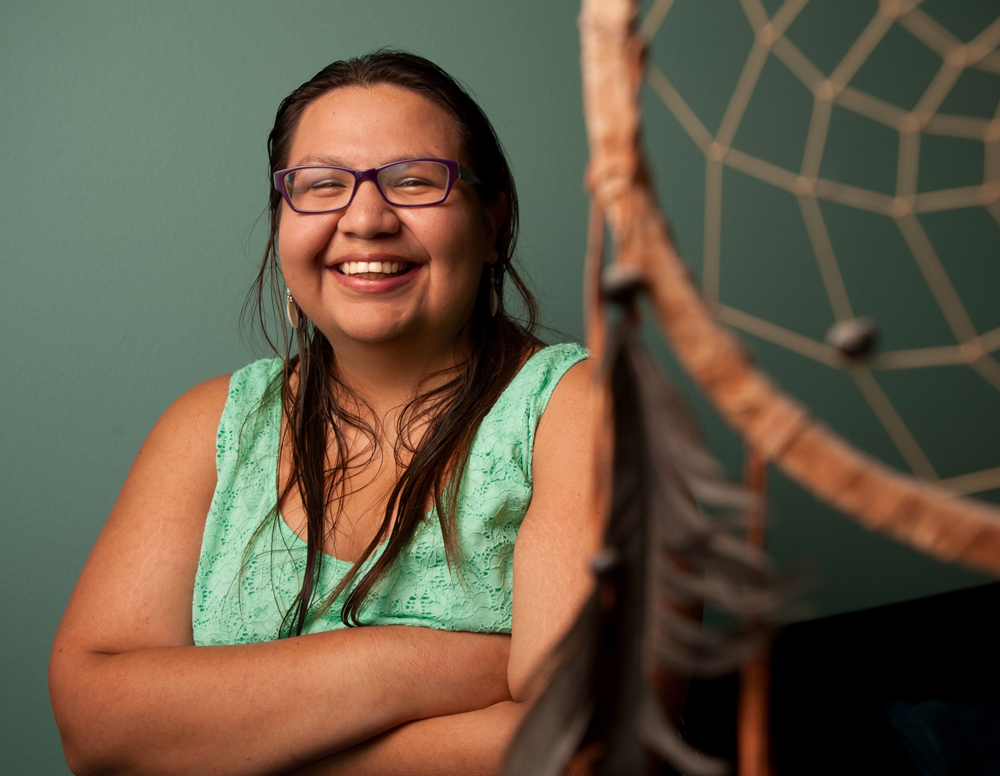 Angel is also featured in UC Davis' new engagement campaign, UC Davis - One of a kind, like you. Check out her video. 
Secondary Categories