First-Generation UC Davis Graduate Finds a Path to Flourish
Graduate alumnus found his community in college, now commits to helping others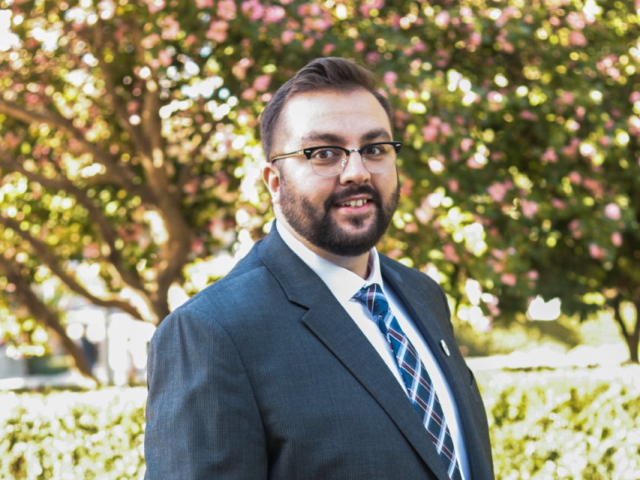 After Javier Garcia, Ph.D. '21 obtained his doctorate, walking into a room was different.
Having grown up in a farm-working community, Garcia said he was accustomed to being with people who had little more than a second or third-grade education, including his own parents.
"I would walk into spaces, knowing I'm the only person in this entire community who has a Ph.D. and being in that space made me think, 'if I can do it, other people can also succeed on this education path.'" He said. "I felt hope." 
Feeling isolated
Garcia lived on a cattle ranch in Hollister, California, a small town southeast of Gilroy. Although Garcia has memories of doing hard work as a child, including helping his parents inoculate cattle, he said the hardest part of growing up on a farm was how isolated he felt from the rest of the world.
"Everything was so far away from where I lived that growing up I felt like I didn't have many opportunities other people had," Garcia said. 
Garcia had influential teachers in high school who helped inspire him to pursue a college degree.
"My parents were pretty hands off when it came to the idea of going to college, only because they really didn't understand what opportunities were out there," he said.
Finding community in higher education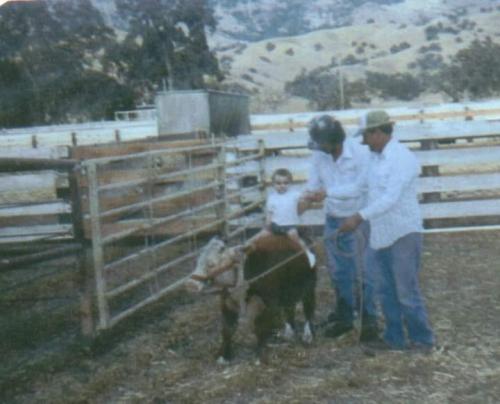 With the support of numerous scholarships and awards, Garcia attended Fresno State where he obtained a bachelor's degree in molecular, cellular and developmental biology. 
"I became part of the migrant program at Fresno State and that really helped me assimilate and helped me find my community," said Garcia who is the first in his family to attend college. "I really started to flourish because I found my path." 
He went on to earn a master's degree at California State University, Los Angeles and then came to UC Davis in 2016 to pursue a doctorate degree.
"I applied to five different programs at UC Davis because I was really keen on going there for my doctorate," Garcia said. "Davis had the most robust and varied research options. Plus, it was very welcoming. I knew I wasn't going to make a wrong decision by going there."
At UC Davis, Garcia found a collaborative, welcoming and "down-to-earth" community as he pursued research related to fungal infectious diseases as a graduate student researcher in the laboratory of Professor Angela Gelli, work which earned him a T32 training grant in comparative lung biology and medicine. 
"Although the program I was in was very high-level research, everyone was willing to share about what they did and collaborate on projects," he said. "I also found a community of students with similar backgrounds as me, which made all the difference while I was getting my Ph.D."
At UC Davis, Garcia was part of Initiative for Maximizing Student Development – a program that aims to identify and train underrepresented students to become part of the next generation of research leaders and innovators in biomedical and behavioral sciences. He also worked as a teaching assistant as he earned his degree in biochemistry, molecular, cellular and developmental biology from the College of Biological Sciences.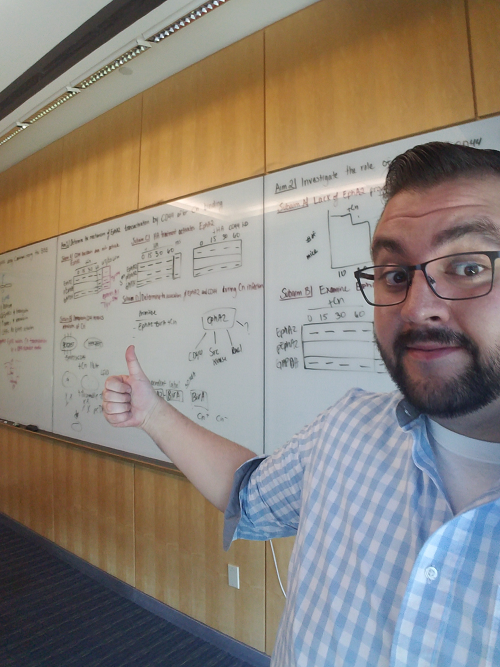 Helping other students flourish through STEM
In addition to his research, Garcia also volunteered his time serving as a diversity and inclusion committee member, a mentor to first-year graduate students and a mentor for UC Davis' Graduate Academic Achievement and Advocacy Program (GAAAP), which is focused on helping underrepresented undergraduate seniors navigate topics related to graduate school.
Through this volunteer experience, Garcia found his passion—to help underrepresented students pursue advanced degrees. In 2018, he became a program leader and coordinator for American River College's Science, Technology, Engineering, and Mathematics (STEM) Center Program. There he oversaw training programs, workshops, and tutoring opportunities to help students from low-income and underrepresented communities gain the experience they need to take the next steps in their academic careers in STEM. 
"It was really rewarding to be a part of that program. Not only to share my experience as a STEM student from a migrant farm-working family, but also support students in their endeavors," Garcia said. "One story that still sticks with me, is a student who had been in community college for 17 years and had been homeless at various times. Then they found the STEM Center at ARC and got heavily involved with opportunities there. I worked with them a lot and they graduated from ARC with a full-ride to any school they wanted."  
Garcia continued, "It was really inspiring to see a person, who a lot of people might have turned their back on, get the support they needed and then flourish."
Garcia is now working in the legislature as part of a Science and Technology Policy Fellowship from the California Council on Science and Technology. In this role he deciphers educational policy to help inform legislatures for making decisions about the K-12 educational system. 
"There are a lot of people who are like me who identify at different intersections of being underrepresented," Garcia said. "It's a struggle, but we can do it. That inspires me to help others find their path where they can succeed."
Primary Category
Secondary Categories