The GSADC Blog: My First Few Months as the GSADC
Let's Get It Started: GSADC Blog Post #1
Some of you may be wondering what exactly is a Graduate Student Assistant to the Dean and Chancellor (GSADC), and what is it that they do? This year I'll be launching a blog to share with graduate students, faculty, and staff what I've been doing in this role in an effort to promote transparency, provide everyone  a glimpse into my schedule and life, use the blog as an outlet to communicate with graduate and professional students, and to provide myself the space to share some of my experiences, thoughts, and interests. 
After a fairly busy summer that included: teaching a Summer Session I course, interning at the California Department of Education (CDE), conducting seven oral history interviews, traveling to Havana, Cuba, going to several concerts and a music festival with my partner, and submitting my first article to a major journal (yay!), I quickly hopped right into my role as GSADC. While I began transitioning into the position at the beginning of September, I'm only officially entering week three of being in this role, and my goodness has my schedule picked up.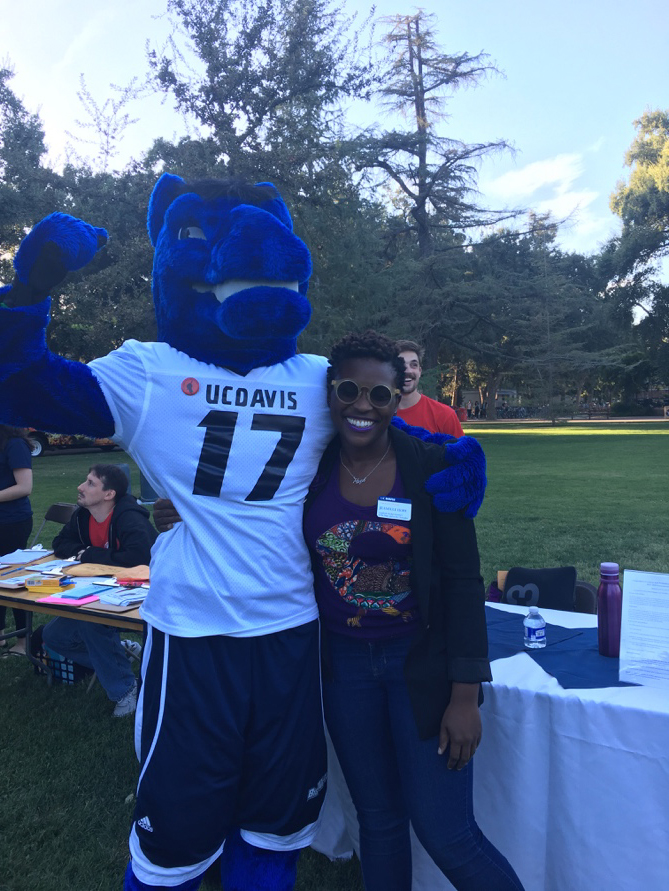 ​It all started the latter half of September where I found myself being fully immersed into all things Graduate Student Orientation (GSO). This year Graduate Studies hosted the largest GSO to date with over 1,000 incoming graduate students in attendance. Historically, the GSO has been a project/event that past GSADC's have managed. Due to the increasing size of the event, an event planner was brought on, and they worked in conjunction with previous GSADC, Sarah Messbauer, to consolidate the GSO and create a welcoming and informative experience for incoming students. I primarily helped host the main GSO event, attended the International Student Orientation, spoke on a panel at the Graduate Diversity Orientation, answered lots of questions, hosted an incoming student at my own home, served as a IT support during some of the breakout sessions and got the opportunity to meet hundreds of new Aggies! I will definitely have to say the highlight of orientation week was the resource fair! Seeing everyone out on the quad was great and even I got to meet Gunrock, our mascot, and he complimented me on my lipstick, ha! 
Since orientation I've been trying to find my groove—balancing work, dissertation research, conference attendance, publications, campus & community organizing, and being present at home.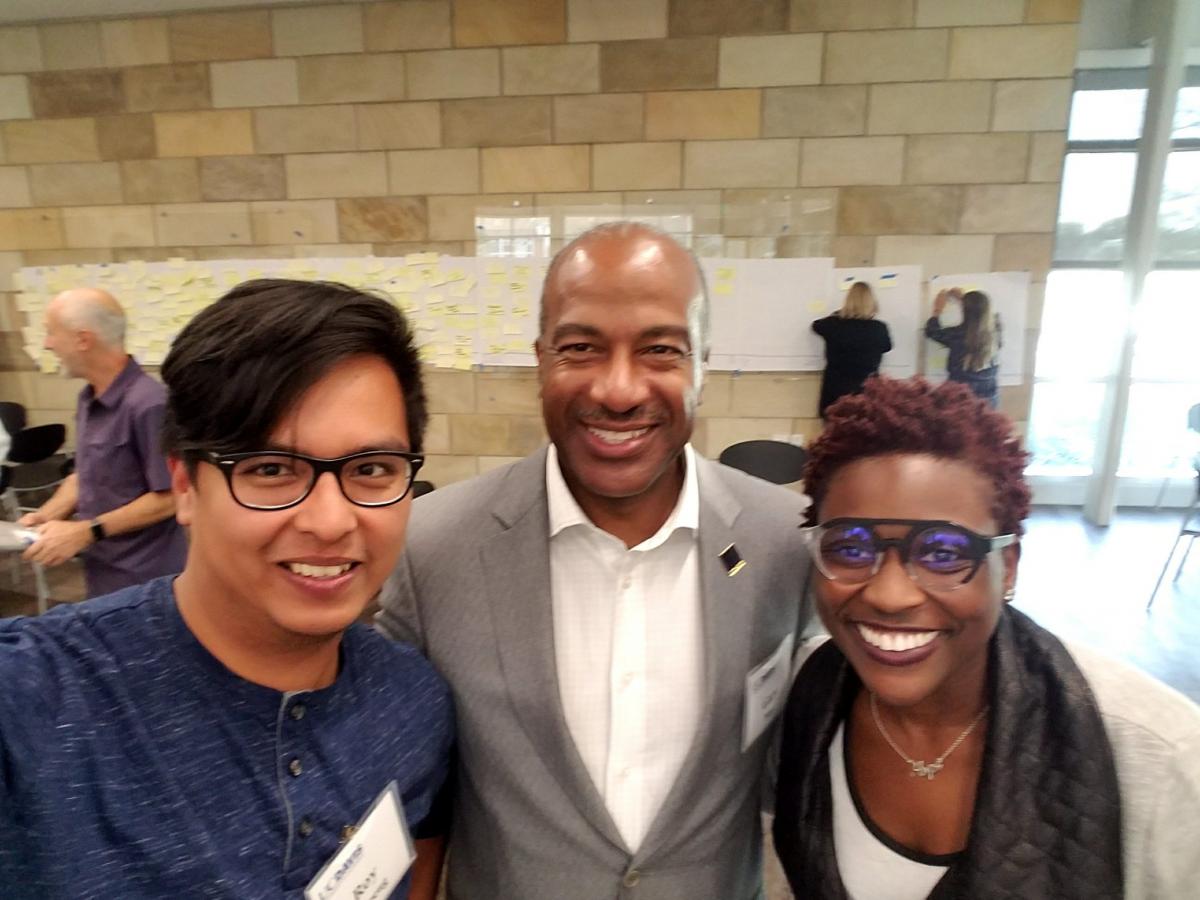 My priority for the past two weeks has been to make contact and meet as many different graduate and professional students and postdoctoral scholars as possible. During the first week of October I had lunch with members of the Postdoctoral Scholars Association and learned about their upcoming career exploration events. I helped greet and check-in all of the Graduate Student Association (GSA) department and graduate group representatives, ending that night by giving my first report to the GSA general assembly. Last week I met with women/non-binary of color scholars at a happy hour event at Bistro 33. I've met with the Black Graduate and Professional Student Association (BGPSA), the Graduate Diversity steering committee (GDOPx), visited TAs in the Economics department (I definitely got lost over in the Death Star for a good 15 minutes before finding their offices), had breakfast at GSA's Coffee, Bagel, Donut Day (CBDD), and attended the launch of a Mellon research initiative on Racial Capitalism where I had the opportunity to engage with faculty and students across the Humanities, Arts, and Social Sciences.  However, this past Friday was a highlight. I attended the ribbon cutting ceremony and toured  Betty Irene Moore Hall at the Betty Irene Moore School of Nursing on the Sacramento campus. As someone that has helped provide in-home care for loved ones, it was especially exciting to see the inclusion of a one-bedroom apartment simulation that will undoubtedly help teach nursing students how to best provide care for patients still living in their homes. These are just a few of the events and graduate student oriented programs that I've had the opportunity to attend and support.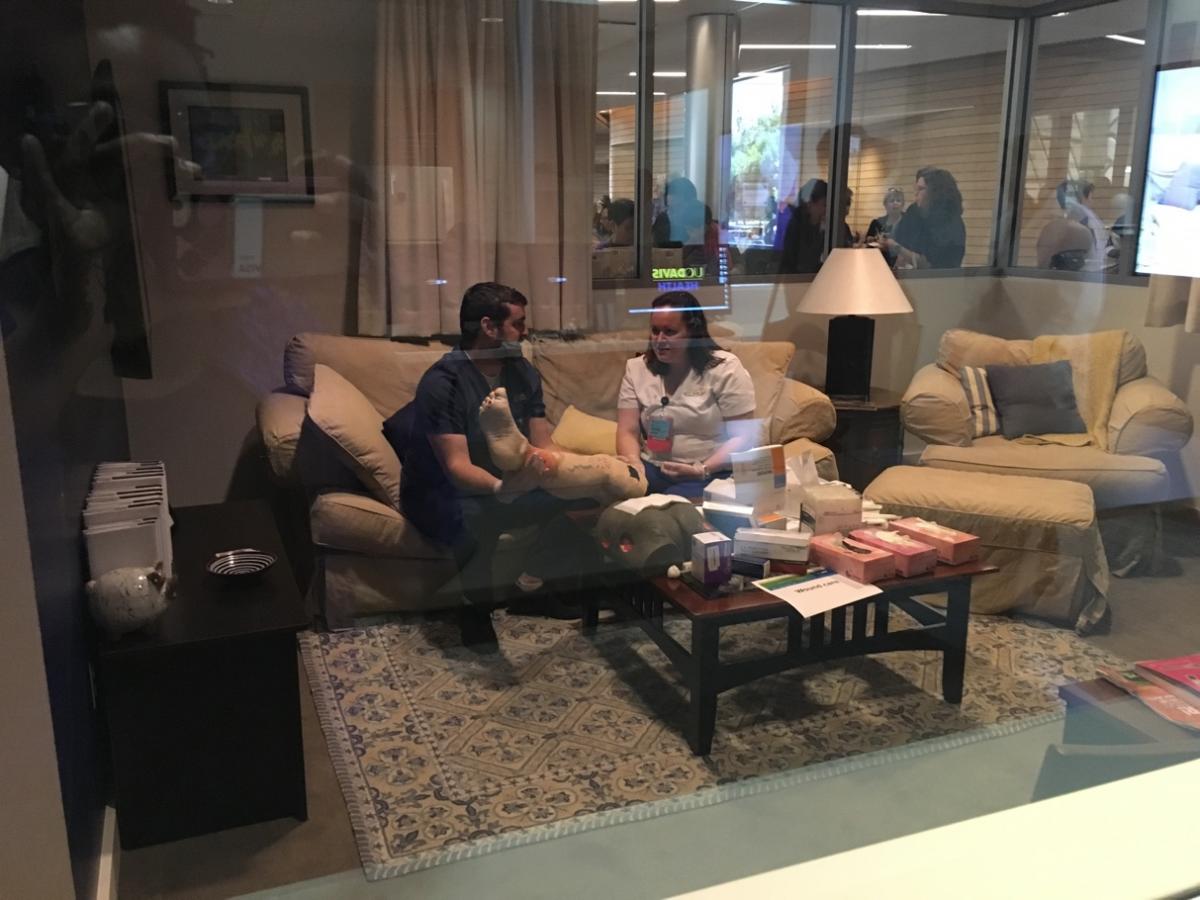 As GSADC, I also sit on what can sometimes seem like countless shared governance committees like Graduate Council where I have the opportunity to advocate for graduate and professional students. Last week I also had the opportunity to meet several graduate program coordinators and campus stakeholders at two events in particular—a retreat for graduate coordinators and the campus wide strategic planning event.
I also take pride in continuing to work with our phenomenal undergrads. On the first Saturday of October I facilitated a workshop on how to fund your graduate education for the Diversity Pathway to Graduate School conference hosted by the Graduate Academic Achievement and Advocacy Program (GAAAP). While my priority in this role is to support graduate students, I recognize that we all started off as undergrads with budding research interests, and mentoring and showing up for them is important to ensure that future generations will continue to further research and innovation.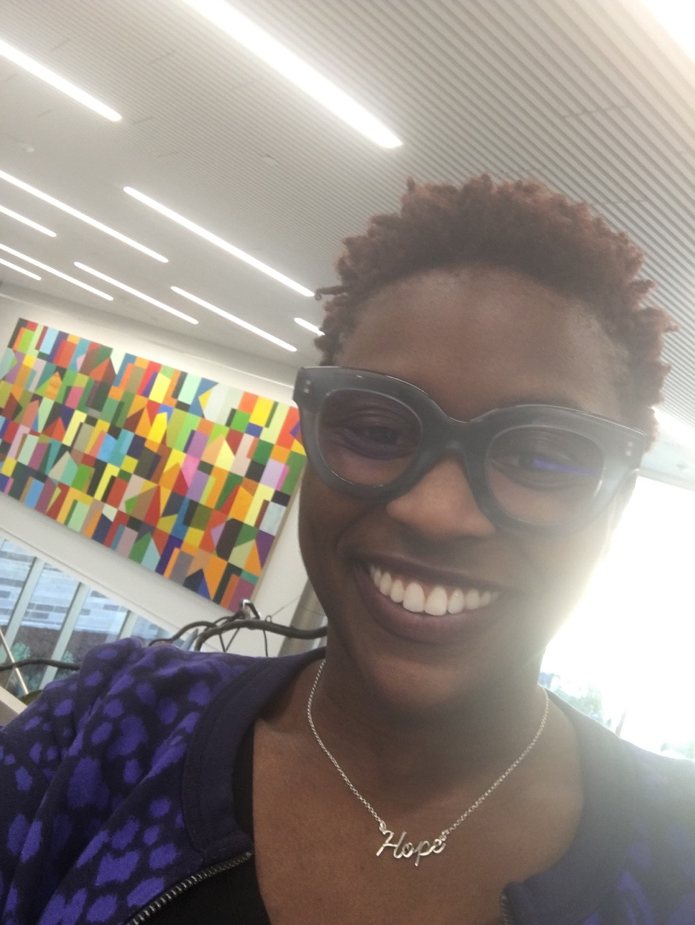 Over these three weeks I've also begun working on my own project. Last week I met with many of the administrators in Graduate Studies to host a brainstorming/discussion session on graduate student retention— "Getting Our Students to Thrive." The meeting concluded with many ideas for ways we can bolster support for students in the areas of funding, better communication, and mentorship. This week and going forward my aim is to begin piecing some of those ideas together with my own, and input that I gathered from students and existing data reports, to begin drafting a proposal for a retention strategic plan. In the interim, I will also be working with groups like the Graduate Ally Coalition (GAC), GAAAP, GSA, the Women/non-binary of Color Scholars Inclusion (WOCSI) project, and the GDOPx steering committee to help provide programming and resources that fall under the umbrella of retention. 
All that and I haven't even said anything about my own work, ha! But these last three weeks have also been pretty eventful for my own research. During the first week of school I attended the Association for the Study of African American Life History (ASALH) conference in Cincinnati, Ohio, where my paper on the history of resegregation in Sacramento was well received and lead to possible new collaborations. I also turned in my FINAL revisions for a book chapter that will published next year, began writing a new article, and submitted a grant proposal. Still haven't gotten to my dissertation, but I came back from ASALH with new ideas and reenergized to finally finish up this chapter I started during the spring quarter. 
​While it may sound like all work as GSADC, I've definitely had some good times with family and friends. This weekend my partner and I finally got to see Kingsman: The Golden Circle at the fancy Cinemark theater in Arden with the cool reclining seats! On Sunday we made crepes and bought our dogs Halloween costumes (pictures coming soon!). Well, hopefully this will be one of many blog entries. This time around I mostly tried to share with you all some of what I do in this role, other entries may be around a specific experience, an issue, or focus specifically on my project and any hiccups I may be confronted with.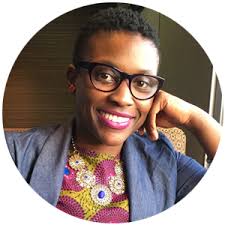 Thrive on, 
Jeanelle Hope 
Secondary Categories