The GSADC Blog: When Can I Ask for Help?
Resources and Support for Graduate Students
Hey, I'm Daisy Ahumada Hernandez, the Graduate Student Advisor to the Dean and Chancellor for the 2021-2022 academic year.
As a first-generation, Latina student, the biggest lesson I've learned through academia is that I don't have to do it alone, and in fact, I shouldn't do it alone. Everything about academia requires people to come together to teach, learn, mentor, and collaborate. It is about building a community full of people who share your similar interests, and who you can succeed with. So with such a big community around you, why struggle alone?
It's Okay to Ask for Help
is always okay to ask for help no matter how small or big you think your problem is. There is no scale that measures how much you must struggle before asking for help. Everyone, at some point, has needed help.
As GSADC, I notice that students tend to come up with different reasons not to reach out or use a university resource. I've heard reasons like "other people have it worse" or "I don't want to take away from someone else who may need it."
Take Advantage of University Resources - Your Tuition Helps Fund Them!
I want to let my peers know that the university is full of resources, and much of the time, these resources are being underutilized. You are not taking away from someone else because these resources are meant for you. I encourage you all to use the resources that you are given as a member of the UC Davis community, and to feel free to suggest a resource that is not yet available. I am available at gradassistant@ucdavis.edu.
Graduate and Professional Student Resources
It's difficult to do well in academia if your home life is not secure, and the university knows this. Graduate studies offers a resource guide, but I want to take this opportunity to highlight resources to help fulfill some basic home needs, hoping that it could make someone's time at UC Davis a little bit easier.
COVID-19
Nervous about COVID-10? Check out the Campus Ready COVID Dashboard where you can see the latest on UC Davis cases, testing, and protocols.  For Graduate specific information, you can look at UC Davis Graduate Education Guidance.
So many updates, so little time! If you have questions about protocols in the lab or classroom, you can contact the Aggie Info and Help Line: 530-752-4636. Phone support is available 9 a.m.–7 p.m., Monday–Friday.
Housing
UC Davis' Student Housing and Dining Services helps graduate students too! The website has a variety of resources to find on-campus and off-campus housing. Other sources not part of the university include Facebook (META) pages. Use with caution and responsibility:
Housing Resources in Davis:
Sacramento: 
Note: Many of these Facebook groups require a UC Davis email address. View instructions for how to access these groups.
Food Access and Basic Needs
GSA Food Pantry
The GSA Food Pantry is now open! Check out their new location in 1213 Walker Hall on:
Mondays from 8:30am - 10:30am
Thursdays from 12:30pm - 2:30pm.
ASUCD Pantry
The Pantry is open for Winter 2022! Its hours are:
Monday - Friday: 10:00 a.m. - 3:00 p.m.
Saturday: 10:00 a.m. - 1:00 p.m.
Sunday: Closed (as the Memorial Union is closed)
The Pantry is located adjacent to the Aggie Compass and Memorial Union Market:
Memorial Union 167
One Shields Ave.
Davis, CA 95616
For all inquiries, please reach out to us via email to thepantry@asucd.ucdavis.edu.
Fruit & Veggie Up! 

Free produce for UC Davis students. Stop by the MU South Patio, and pick up seasonal, fresh, organic produce and eggs!
This program is made possible by donations from Tandem Farm, Savemart, Nugget Markets, UC Davis Student Farm, and the Avian Research Facility.
Day/Time: Mondays and Thursdays, 10am-12pm
Eligibility: All registered students
Location: MU, South Patio
CalFresh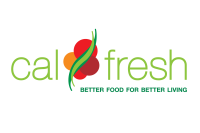 Graduate students can qualify for CalFresh (and usually do)! The group of students who are the most likely to qualify include:
Students who have been approved for work-study
Students who work 20 hours a week or an average of 80 hours a month
Students with dependents under the age of 12
Students who receive services from Disabled Students' Services (DSP)
All students must be within the income limits of CalFresh. Check out this powerpoint from UCSF on how to apply (.pdf). You may also email the UCD CalFresh Team at calfresh.compass@ucdavis.edu.
 
Mental Health and Well-Being
Being a student can really test your limits. Work, classes, meetings, family, and on top of it all, a pandemic? Life is hard, but you don't have to cope alone.
Are you in a crisis? Text "RELATE" to  741741
Non-emergency, but still very important medical and counseling services can be accessed with UC Davis Health and Counseling Services. You could talk to a counselor or join a talking or meditation support group that you can find scheduled on the Mental Well-Being Calendar. The costs of most appointments and services are covered by your insurance, so do not hesitate to reach out through your health-e-messaging.
Graduate students seeking counseling services from a psychologist specializing in college mental health and graduate student concerns can schedule with Dr. Bai-Yin Chen in her office in Walker Hall via email: bychen@ucdavis.edu.
Physical Health
Staying active is an important need for not just your physical health, but your mental health! Davis has great bike lanes and parks, but sometimes pumping some iron is what you are looking for. 
The UC Davis ARC has been great for my love of weight lifting and they are open this Winter 2022 quarter! The cost is also covered by your tuition so feel free to use this resource to your heart's content!
Thriving In Graduate School
Register for Thriving in Graduate School to receive weekly newsletters with resources and tips for yourself along with ways to infuse health and well-being into group settings you may be involved in like labs, classrooms, or organizations. You will also be notified for in-person workshops and informal events covering well-being as a student.
Accommodation Support
As a hard-of-hearing student, I know that accommodations are sometimes necessary, and the Student Disability Center (SDC) does a great job at providing equitable resources for anyone who requests them. They are a great team that can be reached at sdc@ucdavis.edu or (530) 752-3184. 
There is a new disability specialist for graduate and law students, Abby Tilden, who has extensive experience working with students who manage disabilities in a university environment. You may request her assistance through the SDC.
Parenting and Childcare
Your family is just as important as everyone else's. The university provides resources for parents looking for assistance with childcare, lactation support, and medical leave.
The Women's Resources and Research Center (WRRC) offers information, guidance, and referrals on a wide range of topics, including women's health, parenting and childcare, pregnancy, and sexual and dating violence.
Conflict Resolution
It is difficult enough having problems at home, but having them at work is just dreadful. When dealing with issues with your peers, mentors, etc., it can be a confusing situation, and knowing where to start is one of the biggest hurdles.

Graduate Studies offers help and support for graduate and professional students who have problems or concerns through your SAA, or Ellen Hartigan-O'Connor, the Associate Dean for Graduate Students and Postdoctoral Scholars, who can act as an advisor and advocate for graduate students: eoconnor@ucdavis.edu
The Ombuds Office is made up of a team that will listen to you, discuss your concerns, and clarify issues. They will help identify your options for resolving a problem, but since they are confidential and independent from the university, they will not report or pursue the issue without your consent. 
Primary Category
Secondary Categories