Tyler Mackey
What matters to Tyler?
Quick Summary
Inspiring curiosity in others.
Tyler Mackey has experienced cold like few others have. A Geology doctoral student in the Department of Earth and Planetary Sciences, Mackey conducts most of his research under thick sheets of ice in water just above freezing temperatures – in the middle of a frozen continent. "I have made three trips down to Antarctica in the course of my graduate work, and I am currently gearing up for a fourth," says Mackey.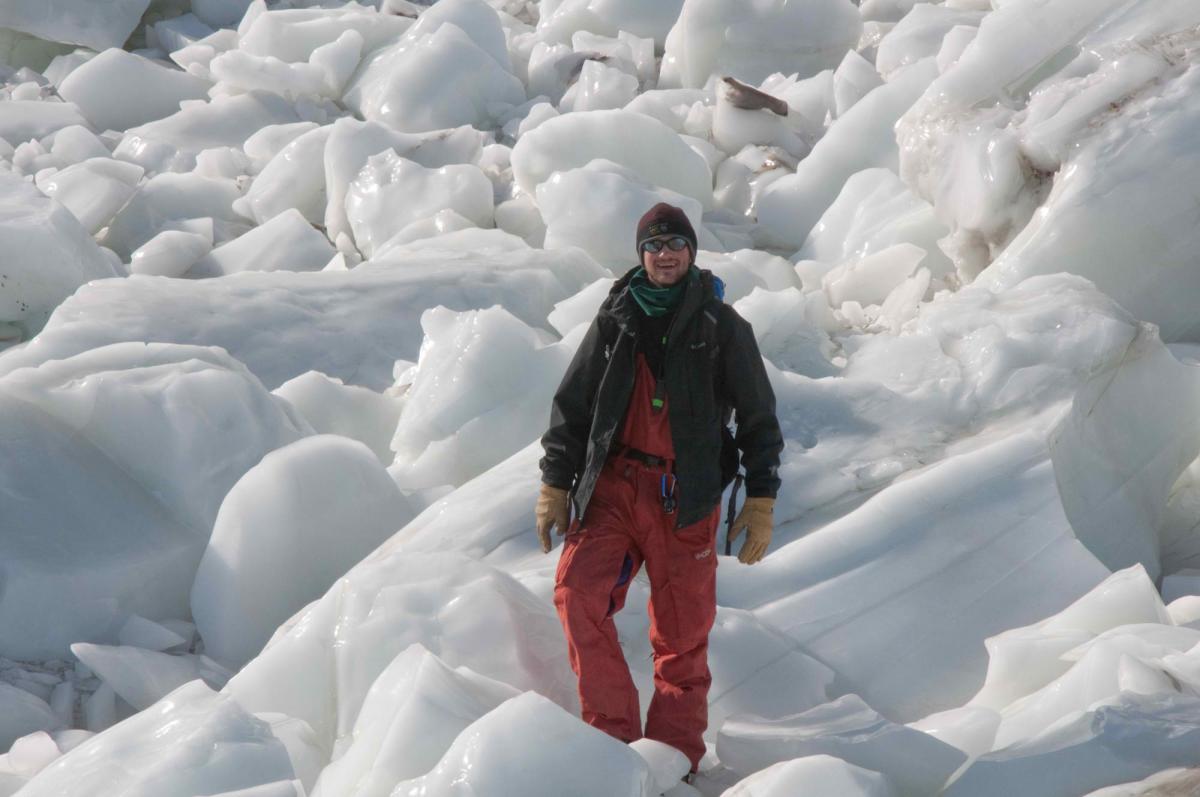 Situated in the McMurdo Dry Valleys of Antarctica, Mackey's research consists of diving expeditions to the bottoms of near-frozen lakes. To train for these scientific dives, Mackey works with UC Davis' diving program at the Bodega Marine Lab, where he tests his equipment and enjoys experiencing the warmer Northern California coast when not in Antarctica or working on campus.
Mackey was drawn to pursue his studies at UC Davis because of his advisor, Dawn Sumner, a geobiologist and professor in the Department of Earth and Planetary Sciences. "I was interested in the types of questions that she was asking about Earth history and the relationship between life and its surrounding environment," he says. Sumner introduced Mackey to new areas of study, providing the tools necessary for his investigations and giving him the freedom to explore his own questions and connect them to the broader field of study.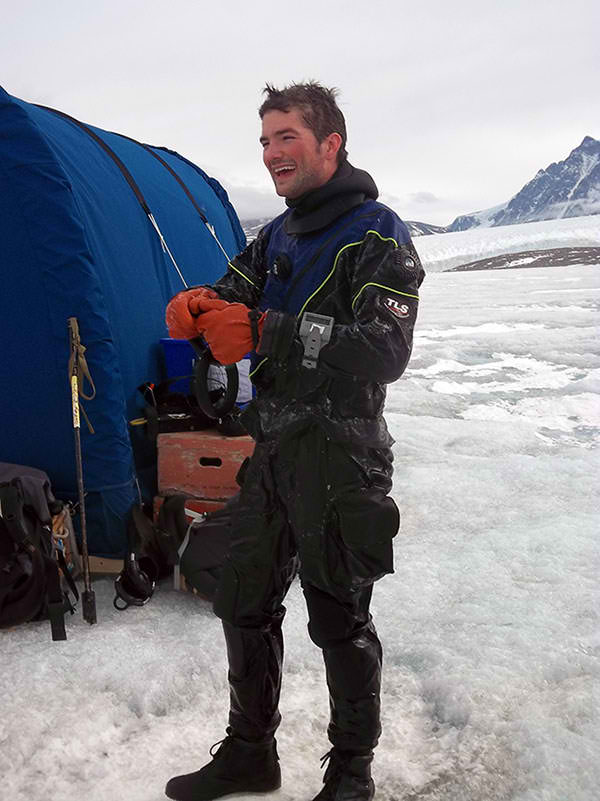 "UC Davis has given me the opportunity to explore the world around me in new ways and place my observations into a more significant context," says Mackey. His research is supported by the NASA Exobiology program, Department of Earth and Planetary Sciences Durrell funds, the National Science Foundation and Antarctica New Zealand. "I feel fortunate to be a part of this field," he says. "We are only able to work in this setting thanks to the collective support of our broader society, and it is a privilege to share this perspective with others."
This sense of broader community and focus on the natural world as a whole has made Mackey appreciate his collaborative work with global institutions and individuals. Last season in Antarctica, Mackey worked with Dr. Ian Hawes from the University of Canterbury in Christchurch, New Zealand, Dr. Anne Jungblut from the Natural History Museum of London, and Dr. Devin Castendyk from SUNY-Oneonta.
Not only does working with world-renowned scientists offer him different perspectives on his own research, it also leads to an international collaboration modeled by the scientific community that Mackey thinks is a beautiful way to cross national boundaries. "Whether research-based or not, I see such shared pursuits as necessary for a mutually invested global community," he says. "Each researcher has a different interest in the system we are studying—physical limnology, evolution and molecular biology, ecology of polar ecosystems, etc.—but all of these questions are complementary. Communicating across disciplines has helped me refine my own questions and see how they can fit into and benefit the broader research community."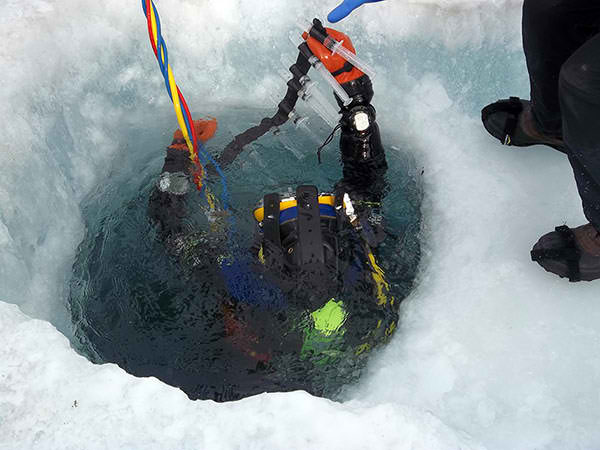 The largest lesson Mackey has learned at UC Davis is the power of this collaborative work. "I would advise those starting a graduate program to seek out a research community and individuals with whom they can share expertise and ideas," he says.
In the future, he would like to share his expertise and ideas with other students interested in graduate research through mentoring and teaching. "I hope to give others the opportunity I've had to engage the world in new and unexpected ways," says Mackey. "We become better stewards of our natural resources when we see ourselves as part of the larger narrative of life on Earth." 
Profile Photo: Tyler is standing in front a 3D visualization environment run by the UC-Davis KeckCAVES. The data set visualized behind him is an X-ray CT scan of a column built by microbes from the bottom of Lake Joyce in Antarctica. The colors correspond to the density of the material, with white representing regions where abundant minerals form rigid layers. 
Other Photos: Taken in the McMurdo Dry Valleys of Antarctica. Top left: Mackey investigates a glacial ice blocks near Lake Joyce. Credit Dawn Sumner. Right: Mackey warms up after a dive in Lake Fryxell. Credit Amber Siebenaler. Bottom left: Mackey in the dive hole handing off water samples he has collected from Lake Fryxell. Credit Amber Siebenaler.
Secondary Categories