UC Davis Ranked Among Top Producers of Fulbright Students
Pictured: Jennifer Hoover, alumna of the master's program in textiles. Hoover was awarded a Fulbright student grant in 2017 and traveled to Himalayan state of Himachal Pradesh in India to examine wool production practices and help bridge the gap between shepherds and craftspeople. Read more.
The University of California, Davis, has been named one of the top producers of U.S. Fulbright students for 2018-19, according to the U.S. State Department's Bureau of Educational and Cultural Affairs.
The Chronicle of Higher Education released the list of Top Producers of Fulbright Scholars and Students today, with UC Davis ranking in the top 40 for research institutions producing Fulbright students, placing first among UC's for student Fulbright awards.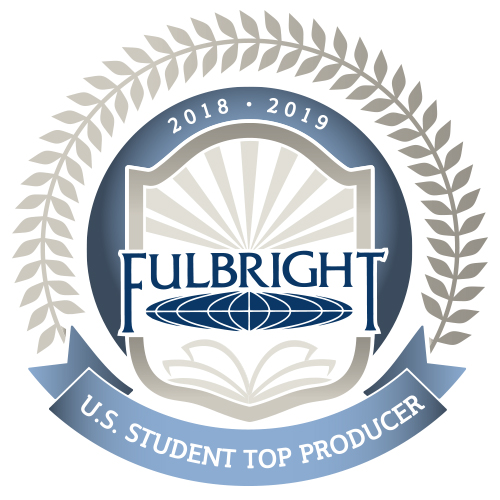 Since its inception in 1946, the Fulbright Program has provided more than 390,000 participants—chosen for their academic merit and leadership potential — with the opportunity to exchange ideas and contribute to finding solutions to shared international concerns. Over 1,900 U.S. students, artists and young professionals in more than 100 different fields of study are offered Fulbright Program grants to study, teach English, and conduct research abroad each year. The Fulbright U.S. Student Program operates in over 140 countries throughout the world.
The Fulbright U.S. Student Program is a program of the U.S. Department of State, funded by an annual appropriation from the U.S. Congress to the Bureau of Educational and Cultural Affairs, and supported in its implementation by the Institute of International Education.
Last year, 12 UC Davis students and alumni were awarded Fulbright fellowships—the largest group of Aggies ever awarded—with the recipients' global footprint stretching from Mexico to Malaysia, Iceland to South Africa. Each year, faculty support the program by participating on the campus evaluation committee.
The Fulbright competition is administered at the UC Davis through the Undergraduate and Prestigious Scholarships office and Graduate Studies. For more information about the UC Davis Fulbright Student Program, visit the UC Davis Global Affairs website. The application for the 2020-2021 competition will open in April 2019 and dates for information sessions will be announced soon.
---
About Graduate Studies
Graduate Studies at UC Davis includes over 100 dynamic degree programs and a diverse and interactive student body from around the world. Known for our state-of-the-art research facilities, productive laboratories and progressive spirit – UC Davis offers collaborative and interdisciplinary curricula through graduate groups and designated emphasis options, bringing students and faculty of different academic disciplines together to address real-world challenges.

UC Davis graduate students and postdoctoral scholars become leaders in their fields: researchers, teachers, politicians, mentors and entrepreneurs. They go on to guide, define and impact change within our global community.

For information on Graduate Studies' current strategic initiatives, visit the Graduate Studies strategic plan page.
Secondary Categories