Professor Jeffery Gibeling to Deliver Graduate Studies Commencement Address
Jeffery Gibeling, Emeritus Professor and former dean of UC Davis Graduate Studies, returns to the commencement stage as the keynote speaker for the Fall 2021 Graduate Studies Commencement at 3:00 p.m. on Thursday, December 9, at the University Credit Union Center.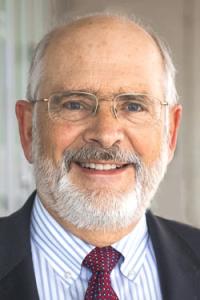 Jeffery Gibeling recently retired from the Department of Materials Science and Engineering, where he served as chair from December 1, 2016 through June 30, 2020. His teaching and research interests are in the area of mechanical behavior of materials. He is nationally and internationally recognized for developing new techniques for high-precision measurements of the mechanical response of materials to applied stresses to better understand the fundamental atomic-level processes controlling their deformation.
From 2002 to 2016, Professor Gibeling served as vice provost of graduate education and dean of graduate studies at UC Davis, where he was responsible for the administration of 90 graduate degree programs. In these roles, he provided national and international leadership for graduate education issues. He also demonstrated a deep commitment to increasing the diversity of the graduate population at UC Davis. Under Dean Gibeling's leadership, Graduate Studies developed a comprehensive professional development program now called the GradPathways Institute of Professional Development to ensure that graduate students complete their degrees and are prepared for successful careers. He also devoted significant attention to the needs of postdoctoral scholars and established an award for Excellence in Postdoctoral Research.
Professor Gibeling began his career at UC Davis in 1984 as an assistant professor of materials science and engineering. He holds a bachelor's degree in mechanical engineering and a master's degree and Ph.D. in materials science and engineering, all from Stanford University.
For more information about the Fall 2021 Graduate Studies Commencement Ceremony, visit the Graduate Studies Commencement site. The Graduate Studies Commencement will also be shown live via a webcast on the UC Davis Commencement website for friends and family members unable to attend the ceremony.
Media Resources
Primary Category